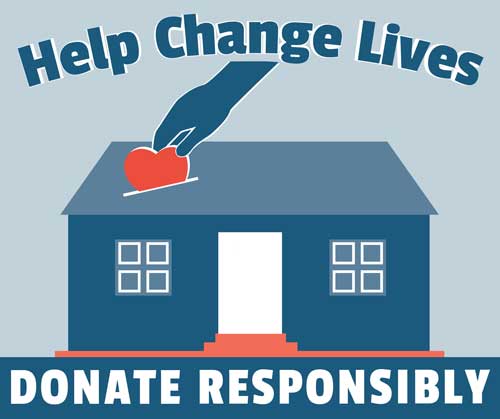 This effort to encourage residents to make their donations more effective is being coordinated by Clark County and the Las Vegas Metropolitan Police Department, with the support of local agencies and organizations that work with the homeless.
Make your donation lead to meaningful change in someone's life. Help Change Lives. Donate Responsibly.
---
For issues with the website, contact Dan Kulin with the Clark County Public Communications Office at
(702) 455-5534 or by email at dkulin@ClarkCountyNV.gov.