Law enforcement and fire inspector teams in Clark County and the city of Las Vegas will be cracking down on the use of illegal fireworks over the July Fourth holiday. Those caught face fines of $250 to $1,000 and disposal fees may apply. Every year, illegal fireworks cause injuries, fires and property damage. Fireworks noise also scares pets and can be disturbing to seniors, veterans and those suffering from post-traumatic stress syndrome. Additionally, fireworks pollute our air. It's time to put a stop to the proliferation of illegal fireworks.
In 2018, fireworks started an estimated 19,500 fires and caused $105 million in property damage, according to the National Fire Protection Association.
U.S. hospital emergency rooms treated an estimated 10,000 fireworks-related injuries in 2019, according to the U.S. Consumer Product Safety Commission.
Children younger 15 years of age accounted for more than 36 percent of fireworks-related injuries. Burns were the most common injury to hands, fingers arms and legs.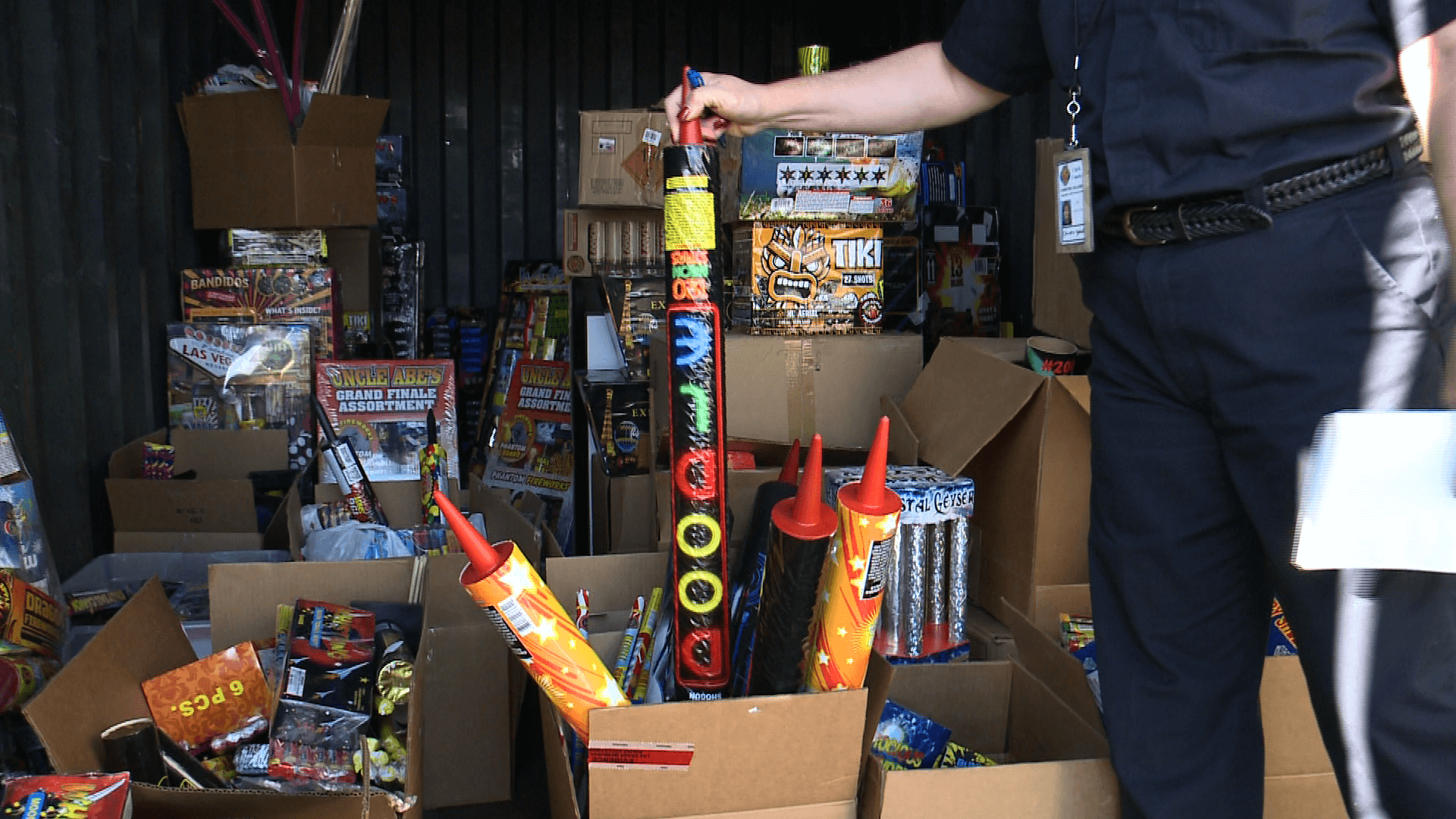 If you're thinking of driving to communities outside the local area to buy non-safe and sane fireworks so that you can set them off in Greater Las Vegas and Clark County, don't! Only fireworks labeled "safe and sane" are allowed and only from June 28 through July 4 in Clark County and the cities of Henderson, Las Vegas and North Las Vegas when they are permitted to be sold. The best way to ensure that fireworks are not illegal is to buy them from locally licensed and inspected fireworks stands permitted to operate over the holiday. Most fireworks purchased outside our area are likely to be illegal. Remember: No fireworks of any kind are ever allowed on federal lands including Red Rock, Mt. Charleston and Lake Mead.
"Safe and sane" fireworks include sparklers and fireworks that keep to a small, circular area on the ground and don't explode in the air. Illegal fireworks include firecrackers, Roman candles and sky rockets – any item made of highly combustible materials. Fireworks sold at TNT and Phantom Fireworks booths this season have been tested and approved in Las Vegas, North Las Vegas and unincorporated Clark County
Reporting Illegal Fireworks
Residents are urged NOT to call 911 to report illegal fireworks. It is important to keep 911 free for life-threatening emergencies. Instead, help us crack down on illegal fireworks by reporting location complaints online at www.ISpyFireworks.com. The information will allow us to collect data about where illegal fireworks are being ignited so we can plan future law enforcement actions.
The public may call 311, the police non-emergency number, to report illegal fireworks usage complaints but your call may not result in a police dispatch due to the need to prioritize emergency responses. On busy nights like the Fourth of July, our police and fire enforcement teams can see for themselves where the fireworks are coming from and will respond according to available resources. The use of illegal fireworks is a community problem, and we appreciate your support in reporting complaints to the ISpyFireworks website.
Help Spread the Word
If you're tired of the illegal fireworks and want to help us stop their use, please tell your neighbors about our You Light It, We Write It effort. Show them this website. Encourage them to report the use of illegal fireworks at www.ISpyFireworks.com so we can collect data about hot spots. Disseminate our fliers. Share our content in neighborhood newsletters and on Facebook, Instagram, Twitter, NextDoor and other social media using the hashgtag #YouLightItWeWriteIt. Together, we can stop the proliferation of illegal fireworks and hopefully put an end to the injuries and fires.