Illegal fireworks are a community problem that we need the public's help to address through awareness and support. The use and abuse of illegal fireworks is especially severe over the Fourth of July holiday when our You Light It, We Write It campaign is under way. Depending on the jurisdiction, those caught using illegal fireworks face fines of up to $1,000 plus disposal fees. Minimum fines in Clark County start at $500. Legislation approved by the Nevada State Legislature in 2021 allows for fines of up to $10,000 for large amounts of illegal fireworks found within our community. Illegal fireworks cause fires, injuries and air pollution in the Las Vegas Valley, and are a source of thousands of complaints. Additionally, the noise from illegal fireworks poses a serious nuisance not only to seniors and pets, but also to veterans and others suffering from post-traumatic stress syndrome.
Fireworks cause more than 19,000 fires and send over 9,000 people to hospital emergency rooms each year, according to the National Fire Protection Association.
Fireworks cause millions of dollars in property damage every year in the United States, $105 million in 2018.
Children younger than 15 years of age accounted for more than 36 percent of fireworks-related injuries. Burns were the most common injury to hands, fingers arms and legs.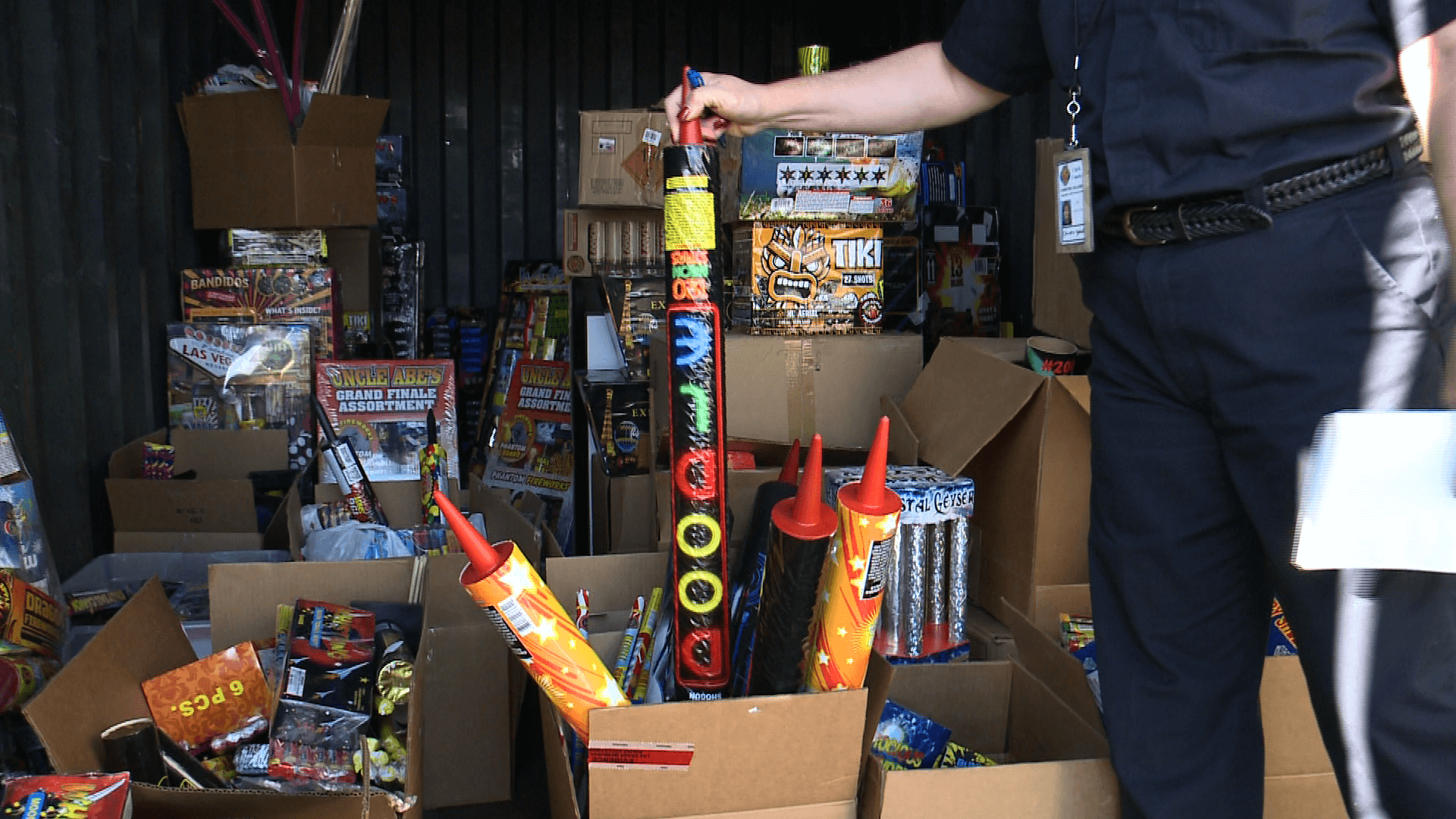 Enjoy Approved Firework Shows
Local residents are encouraged to enjoy professional fireworks shows which are approved and permitted by the hosting jurisdictions. Please don't purchase fireworks outside of Clark County for your neighborhood celebrations. In our community, only consumer fireworks labeled "safe & sane" are allowed and only from June 28 through July 4 each year when nonprofit groups are permitted to sell them for fundraising purposes at licensed and inspected stands.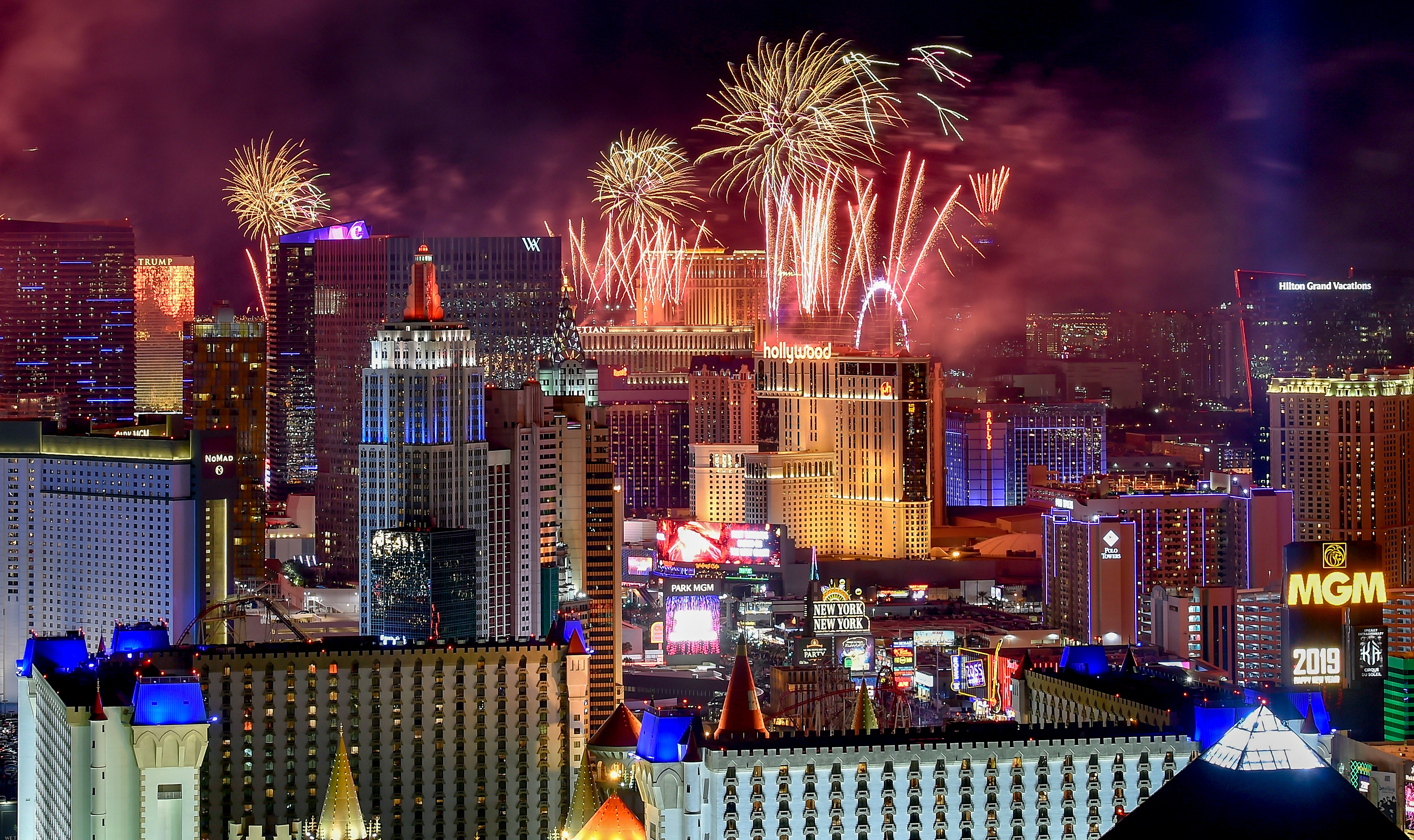 Purchase Legal Fireworks Only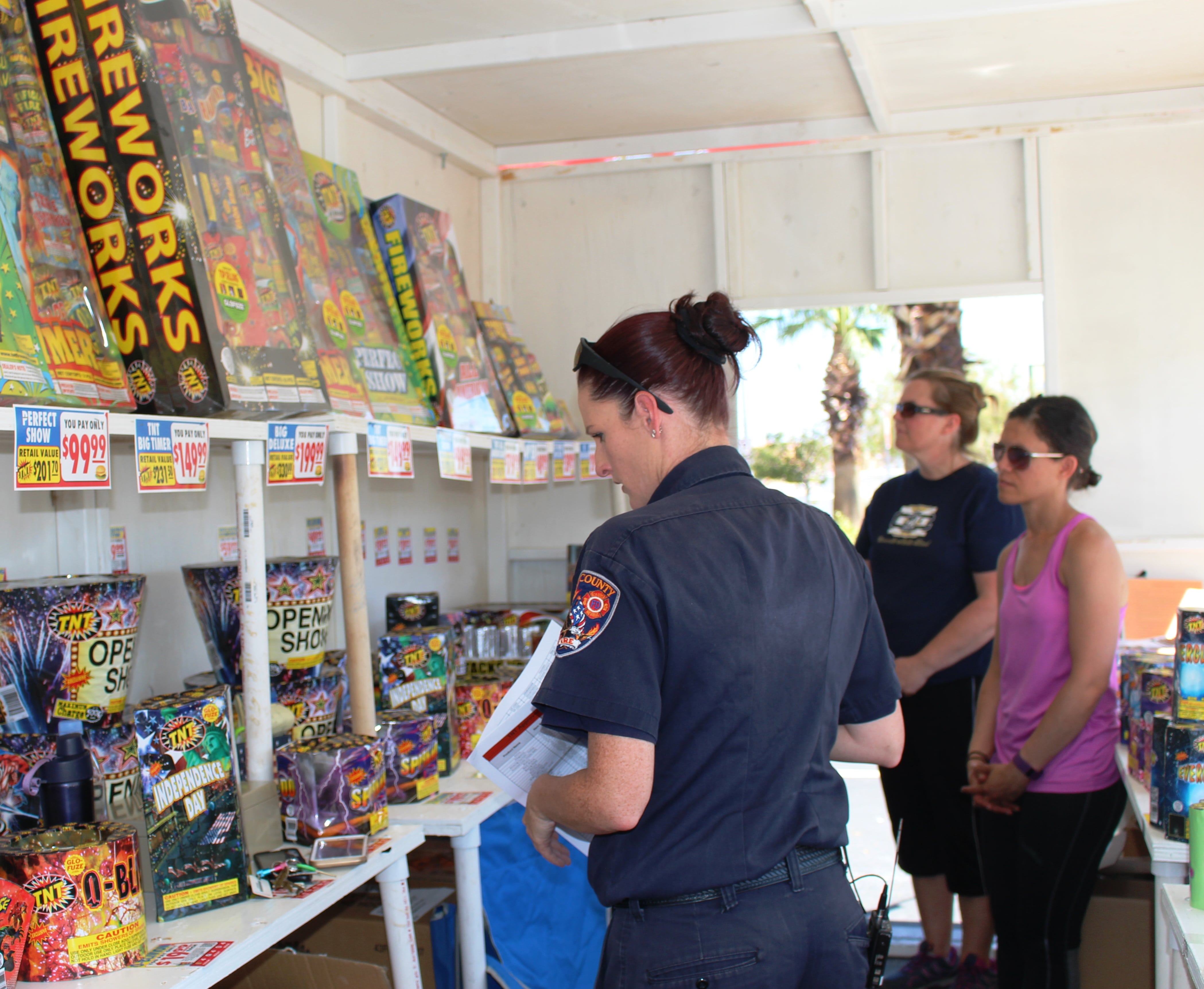 "Safe & sane" fireworks include sparklers and fireworks that keep to a small, circular area on the ground and don't explode in the air. Illegal fireworks include firecrackers, Roman candles and sky rockets – any items made of highly combustible materials. Safe and sane fireworks approved for sale at local fireworks stands over July Fourth have been tested and approved for use in unincorporated Clark County and the area cities.
Remember: Even "safe & sane" fireworks can be dangerous in our dry desert environment and can cause fires and injuries, if not handled with care. No fireworks, even the "safe and sane" kind, are ever allowed on public lands in Southern Nevada and this includes Red Rock, Mt. Charleston and Lake Mead.
Reporting Illegal Fireworks
Residents are urged NOT to call 911 to report illegal fireworks. It is important to keep 911 free for life-threatening emergencies. Instead, help us crack down on illegal fireworks by reporting location complaints online at www.ISpyFireworks.com. The information will allow us to collect data about where illegal fireworks are being ignited so we can plan future law enforcement actions.
The public may call 311, the police non-emergency number to report the use of illegal fireworks, but on a busy night like the Fourth of July, calls of this nature to 311 will not take priority over those for emergency response.
Help Spread the Word
We encourage you to join our efforts to care for our community and to help everyone celebrate a safe and happy Fourth of July. Please share information about our You Light It, We Write It effort with your neighbors. Only use "safe and sane" fireworks during your neighborhood celebrations. Report the use of illegal fireworks at www.ISpyFireworks.com so we can document the problem and plan enforcement activities over the Independence Day holiday. Share our flyers and content in neighborhood newsletters and on Facebook, Instagram, Twitter, NextDoor and other social media using the hashtag #YouLightItWeWriteIt. Together, we can stop the proliferation of illegal fireworks and hopefully put an end to injuries and fires.